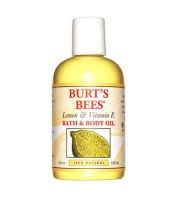 Love this oil!

I love to use this oil on my whole body after showering. It moisturizes well and I love how I can get it at any drug store.

Great for legs

This oil can be used in a bath, straight onto skin, or mixed in with other lotion. No matter what, you get very hydrated and yummy smelling skin (I don't think it smells anything like household cleaner). I especially like rubbing it onto legs right after shaving. They are so smooth!

21 Best Soaps

Exclusively from the editors at Total Beauty

Get the Buying Guide to see these top-rated products!

Get it now »

good for the most part

I love how you can use this either in the bath of directly on your skin. either way it softens your skin nicely. However, when I use this directly on my skin after a shower, the lemon scent is a bit overpowering. I prefer the in-the-bathwater method. But hey, can't beat a natural bath and body oil.

Back
to top