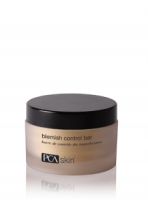 Amazing!

Works great and feels great!

Glad I found it

It helps get rid of acne in about a week or so, which is pretty good becuase I used to get ace that would last longer than that. It doesn't dry out your skin but I ony use it when I have a blemish. I use the Clarisonic Mia brush to apply it; I just swirl the brush around the top a few times and then apply to my skin and it creates a lather, and you don't need alot so it will last for a VERY long time, which makes it well worth the price. Highly recommended product

Love it!

This is my favorite PCA product. I have been using it for about 6 months and have seen great results. No drying and it leaves your skin feeling great.

Back
to top