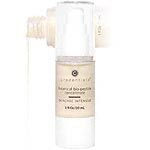 Credentials Botanical Bio-Peptide Concentrate
As low as
Can someone tell me where I can get this?

I would like some more info about the product.

Another favorite of mine!

I attribute most of the compliments I get about my skin to this product. I truly feel that it has helped keep my skin looking young and firm. I tend to smile a lot so I worry about laugh lines especially around my eyes, but this product has helped a lot. I particularly love that I can apply it around my eye area without any irritation to my eyes!

Back
to top