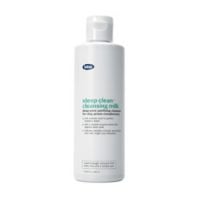 Luxe Face Wash

I love the way that this face wash leaves my skin feeling smooth and clean. It doesn't leave my skin tight nor does my skin feel greasy or dry. Pick this up and give it a try! Your skin will thank you!!

Absolutely Clean

I purchased this product after having such good luck with the Steep Clean Mask. It really did make my skin feel deep down clean and less oily. I have never had a problem with clogged pores but due to my oily skin I try to do everything I can to prevent it from happening. This certainly does help. I was especially pleased with my skin being less oily. The product did not sting, dry out my skin or leave a film after rinsing. I do recommend this.

Staple in my shower

I like to put this product on and then shave my legs while it works. Seems to help with clogged pores, but is no miracle product. It will not make pores or blackheads disappear. Creamy constancy yet easy to wash off and has a great smell.

Back
to top