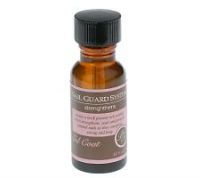 completely wrecked my nails

My nails already grew to quite a long length but needed a little bit of support to stop them from breaking. I'd been advsed to get a gel overcoat at a salon but after seeing this promoted as an alternative on QVC, and reading rave reviews, I decided to purchase a bottle, (despite it being pricey). After using this product for 3 weeks my nails are completely ruined. They have begun to peel and...read more split on the free edge and i have no option but to try and limit the damage and wait for it to grow out. Terrible!

This really is the perfect product!

I absolutely love this stuff. I have never had fake nails so maybe my nails were in better shape to begin with. My nails look and feel better than they ever have!

This product ruinined my nails

I had artificial nails on for 3 years. I removed them about 8 months ago. My own nails starting growing on there own but they were not as strong as I would have liked. I saw this product and I thought that I would give it a try. Biggest mistake I ever made. It may stay on your nails but after about a week all my nails became weak and starting peeling and breaking. Now I cannot get my nails t...read moreo grow. I wish I never purchased this product. My nails are in worse shape now then they were when I removed the artificial ones. This product sucks!

Back
to top