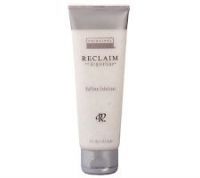 Gentle, but effective

You can use this as your daily cleanser since it is gentle on the skin, not at all abrasive.

hmm it really works

I just purchased recently the Principal Secret exfoliant product. I am a male just turned 40yrs old I work outdoors often. So a skin specialist suggested i get a good scrub to wake up my skin and dig deep. So I bought this product and i love it. It is smooth and gentle and not too rough on your skin. I have combination skin so it takes away tiredness and dirt and oil quickly. I know we suppose ot ...read moreuse it 2 to 3 times a week. So far i use it daily and it suits me just fine. With in1 to 2 weeks it has toned, smoothed and soften my skin. Also the ladies seem to know a difference and they don't even know how I am caring for my skin.

Makes a difference

I was skeptical about this product at first because it seems SO gentle. I was used to stronger/scratchier scrubs. But I really love not just the feel of this on my skin (almost like lotion), I notice a very clear difference in my skin's surface when I use this regularly. Honestly, I think this scrub does as much to soften the look of fine lines as any of my antiaging creams! Love the scent, love t...read morehe product, and it's a decent price when compared to department store brands . . . however, I feel I do need to use it more often than the 2-3 times per week recommendation to get the results I love. So I go through it fairly quickly, and that's a downside that makes me downgrade from 10 to 8 stars. I can't afford to use it all the time! On the whole, though, I do recommend it for gentle but noticeable improvements to the look and feel of your skin.

Back
to top