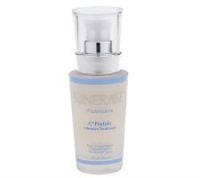 Use this for RESULTS

I believe this stuff is amazing! The cost is high, but people spend $$$$ on botox and high end face creams, so this is a much better investment - the way your skin looks after continual use is amazing! You get an ethereal glow, all your fine lines will disappear, and your deeper ones will soften. Use it in conjunction with their lotion or cream and you won't be disappointed!

1st Bad Review?

I hate to be the one to knock this product but I guess there's always 'that one person' and I must be it. I applied this product morning and night and saw absolutely no difference whatsoever. I have much better results with Alpha Hydrox products which cost a fraction of the price of Kinerase. I have to admit I bought into the hype but fortunately bought this during a promotion which cut the price by half otherwise I'd not only be disappointed but a lot poorer as well!!

Works wonderful

This works wonderful but it costs alot.

Back
to top