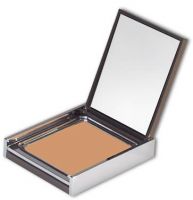 Scott Barnes Cream Foundation
As low as
They Don't Make My Color...

But I use the darkest shade as my concealer, it gives a great finish and the texture is impeccable!!

Great foundation especially in cold, dry Winter months

Scott Barnes has great products this foudation is really great in the cold dry winter months. It gives great coverage, yet does not feel heavy. Very hydrating. Try the Spray foundation for the Summer months it is totally waterproof. Wear it to the beach.