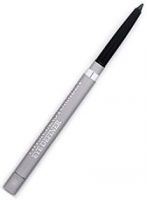 very smudgey

i liked the little sharpener thing that comes off the bottom of this pencil to keep a nice fine point, but the pencil itself smears too much and isnt very black as far as color goes...you get faded out lines. i use the tip sharpener thingie on my better liners now, so its baiscally and expensive little tip sharpener. didnt irritate my skin tho.

eh

This is only nice if you want to do a smokey eye and you need something that smudges easily. Other than that, I'd stay away. It's too messy for me. It's more of a gray tone, not black enough.

meh

This eyeliner is not the best. I wear hard contacts so I need something that goes on super easy, and this takes a bit more pressure than I like. It also doesn't stay put very well, and if I do my inner rims it's gone almost right away.

Back
to top