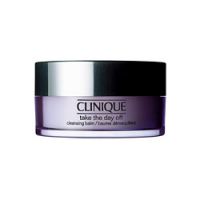 Unsure about this product.

I used to love it--even considered it my holy grail cleanser! I did have to follow it with another cleanser to get off all the residue. However, even with those two products, I didn't seem to get all of my makeup off because I had quite a bit of acne. Now, using makeup wipes and bar soap, my skin is clearer. I'm kin of disappointed because I loved this cleansing balm, but it doesn't work well. It'...read mores also kind of expensive. It does get off waterproof mascara easily, without pulling at your lashes (just gentle massage it in). I think it's a good product, but it just didn't work for me?

love it!

This works so well on my oily skin.

Smooth Feeling

This balm feels great on. It will take your makeup off, but it does leave a little bit of a residue behind. I always rinse off my makeup removers no matter what form they're in. I love the way this feels, though! It definitely broke down the makeup while still feeling good on my skin.

Back
to top