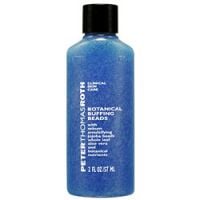 Peter Thomas

Works well

The best multi-purpose product!

I bought this on sale at Sephora a year ago and it's STILL in my shower, even after using it weekly! It's great for travel because I can use it on my face and body. Normally I wouldn't dare put the same product on my face as I would my body, but it's gentle enough and smoothes out my skin without irritation.

okay but definitely not great

PTR products are kind of hit or miss for me and this one is more 'miss' than 'hit'. The smell is strong and a kind of industrial/medicinal scent, definitely not 'botanical'. It does an okay job of exfoliating. My skin wasn't raw or dry. For the price and brand, I expected more. It was just okay. I won't be buying it again because I can get a good exfoliant for half the price.

Back
to top