Photo 1/11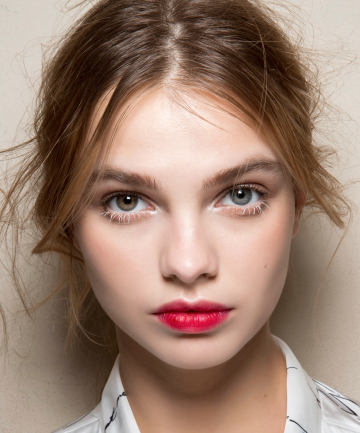 Ever spent hours of styling your hair only to notice
flyaways popping out of your head
throughout the day? Yeah, that ish can be very annoying. Of course, there's nothing wrong with frizz — but some days, you just want a sleek and neat style. (And no one likes it when their hair goes rogue.)
Now, hairspray can sometimes do the trick, but there are times when those wispy strands are just extra stubborn. So, what's a person to do?
Well, when dealing with flyaways, you must know your hair and the cause of its frizziness. It's usually a result of
heat damage
, split ends, new hair growth, static, dryness, and humidity. Once you pinpoint the main issue, you'll be able to find a hack or even a long-term solution that will give you
that perfect hair day
. To learn more about taming those flyaways, read on!
Image via Imaxtree
Photo 2/11
Trim it away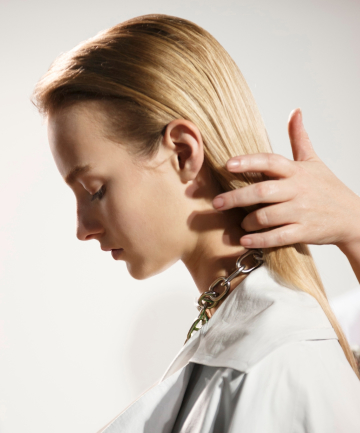 Those pesky little flyaways can sometimes be caused by split ends. The best way to deal with it? Get a trim. (You don't need that kind of negativity in your life!) Oh and don't worry, you don't have to chop off all your long hair — regular trimming every six weeks can do the trick to keep your hair healthy.
Image via Imaxtree
Photo 3/11
Use a great conditioner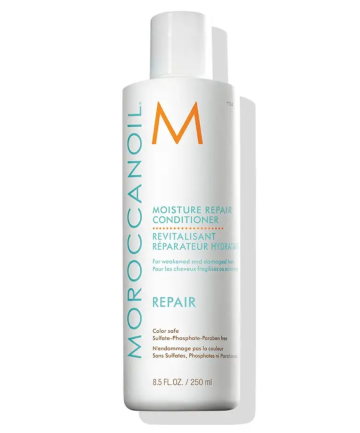 Dry hair is most likely to get frizzy and flyaway-y. Help bring it back to life by using
an effective hydrating conditioner
: This will make your hair softer, stronger, properly moisturized, and
way
easier to style. You may also want to
include a conditioning mask
into your hair care routine once a week for extra nourishment.
Try:
Moroccanoil Moisture Repair Conditioner
, $25
Photo 4/11
Deal with split ends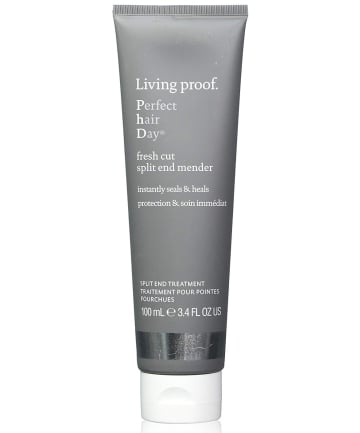 For days when you notice breakage but can't get a trim right away, soothe your hair with
a split end binder
. Aside from sealing those split ends, they'll also nourish your hair's dryness and protect it from further damage.
Try:
Living Proof Perfect Hair Day Fresh Cut Split End Mender
, $25
Photo 5/11
Use a hair serum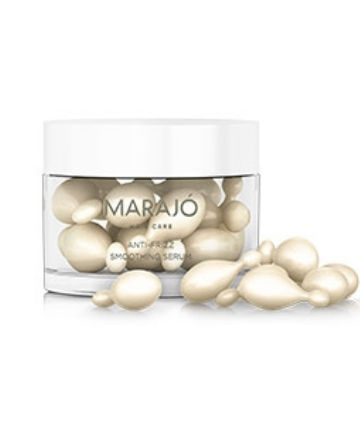 Humidity also affects your hair's frizziness which can cause it to curl up and flyaway. So if you're living in a humid environment, try
using hair serums
that can tame your frizz and smooth those flyaways. It will also make your hair strands softer and give them a healthy-looking gloss.
Try:
Marajo Anti-Frizz Smoothing Serum
, $18