Photo 1/11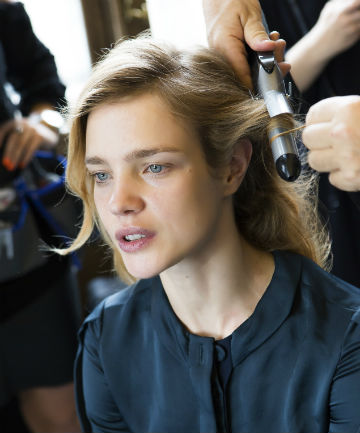 Hot tools are undoubtedly one of the best things to happen to the beauty world — they allow us to can create gorgeous, runway- and red carpet-worthy looks in a matter of minutes, all in the comfort of our own homes. But while they might be easy to use, they still come with their own set of intricate rules that should be followed to a T — because
nobody
likes heat damage.
Celebrity hairstylists certainly see their fair share of heat-styling mistakes. "Whether I'm watching a YouTube tutorial from a seasoned beauty blogger or my friend in her bathroom, I'm always seeing small mistakes that, if fixed, could make their style look even better," says celebrity hairstylist,
David Lopez
. "Tutorials are great, but they don't always deep-dive into the proper ways in which one should be protecting their strands from the heat damage itself."
To protect your precious hair from the dangers of your favorite curling iron (and/or flat iron, blow dryer, curling wand, etc), we asked Lopez and other celebrity stylists to share how to avoid the most common heat-styling mistakes — so read on for their top tips and tricks.
Image via Imaxtree
Photo 2/11
Mistake No. 1: Applying too much heat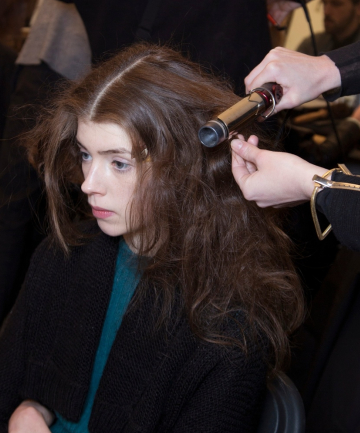 Sure, they're called "hot tools," but that doesn't mean you should crank it up to the highest heat setting. In fact, doing so could (and likely will) leave you with burnt, damaged hair. According to Lopez, most people are safe to use their hot tool at around the 320-350-degree range. To determine which temperature setting is best for your hair type, he recommends starting with your iron at the lowest possible heat setting and smoothing or curling your hair. Increase the temperature with every single pass until you find the temperature that gives you the results you're looking for. "You'll be surprised to find that it's probably much lower than what you're used to," he adds.
Image via Imaxtree
Photo 3/11
Mistake No. 2: Poor technique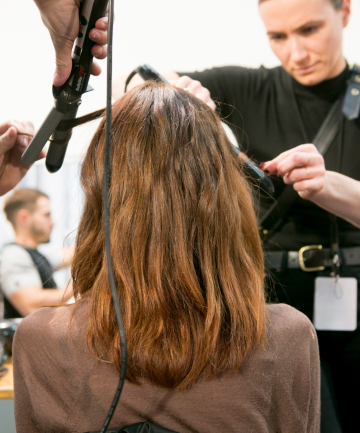 Experts agree that technique is key. If you don't know how to achieve your desired look, you might be causing damage to your strands in the process. "Basic mistakes are very common, especially when it comes to hot tools, because curling and crimping your own hair requires looking in the mirror, which can throw off your entire perception," explains Lee Rittiner, global hairstylist and brand architect of
TOTALEE
.
One example of a basic mistake he sees many people make with their hot irons is curling hair in the wrong direction, which can be dangerous and look unnatural. "To be safe, and to not get too close to the face or neck, curl away from the face winding the hair down and around the iron," he says. "The barrel should be facing downward and you should wrap your hair like a ribbon winding around it."
Image via Imaxtree
Photo 4/11
Mistake No. 3: Not using a heat protectant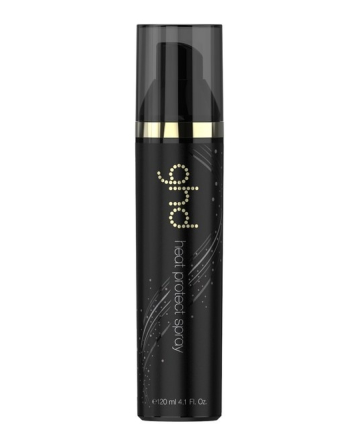 While hairstylists swear by heat protectants, they often find that their clients neglect to use them. "It's very important to have a layer of protection on your hair so that, if it gets too hot, it's the product burning off, not your hair," says Stephanie Brown, Master Hair Colorist at
Nunzio Saviano Salon
in Manhattan. Heat protectants are also typically formulated with nourishing ingredients that leave strands softer and more smooth. A few of her favorites include
Color Wow Speed Dry Blow Dry Spray
, $24,
GHD Heat Protect Spray
, $22, and
Amika Blockade Heat Defense Serum
, $25. "If you are restyling you can use heat protectant products that'll help restyle, like
Kristin Ess's The One Signature Hair Water
, $10," she adds.
Buy now
Photo 5/11
Mistake No. 4: Pressing too hard or winding too tight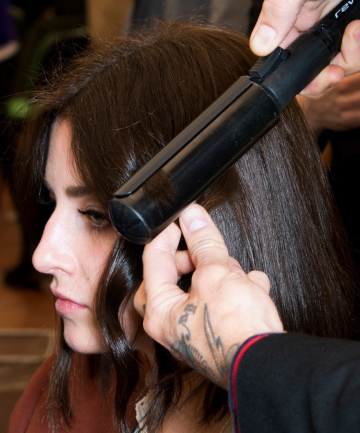 If you clamp the hair too tightly inside the hot tool, you'll be left with what is known as demarcation lines in the hair. Not only is this not a good look (unless you're going for an awkward crimp), but it will also leave your hair damaged. "Often people try to fix these lines by going over the hair again with the hot tool, causing even more damage," explains Anita Sun, hairstylist at
Eliut Salon
in New York City. "It's impossible to fix these demarcation lines unless you re-wet it and dry it again to remove the crease." In other words, this is a tedious mistake to correct.
Image via Imaxtree