Photo 1/4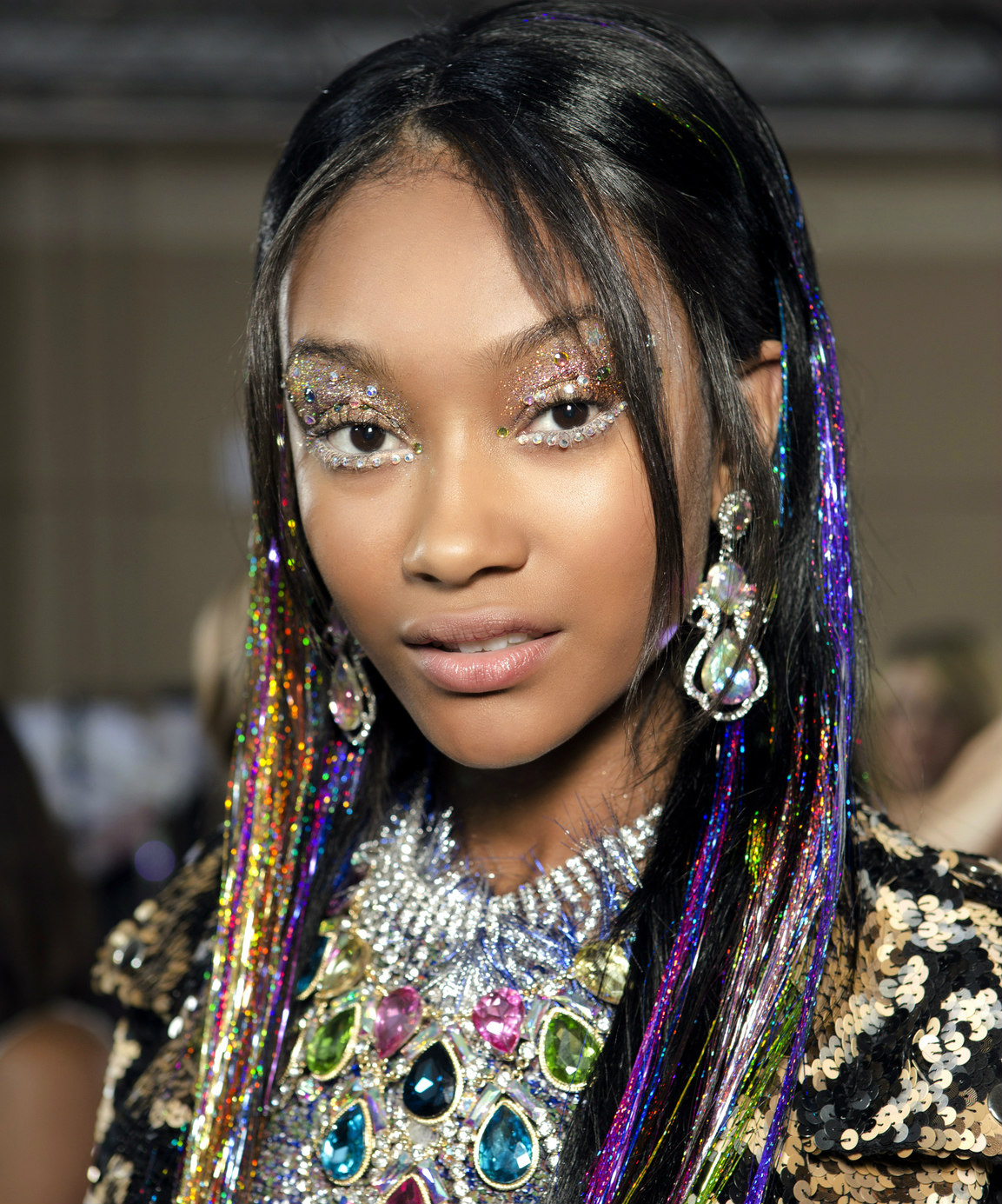 If you're like me, growing up in the late
'90s
and early 2000s meant you weren't ready to leave the house until you embellished yourself head to toe with a little glitter gel. You know, the colorful pots or roller tubes full of the candy-scented, glittery goo. As an adult, I still have an affinity for anything glittery and am always looking for ways to work it into my day-to-day looks, going-out attire and, of course, Halloween costumes.
These days, makeup-centric Halloween costumes reign supreme and they're the perfect time and place to work in a little extra sparkle. And with that, comes a need for brighter and bolder
glitter
(the kind that makes the stuff from our childhood pale in comparison). Enter: Lemonhead.LA, the brand that has answered our sparkly prayers with #glitterforadults. The L.A.-based brand has been crafting gorgeous glitter that can be worn from head-to-toe since 2015 and, quite frankly, it's some of the best you can get.
In addition to the roster of beautiful glitter shades you can purchase on the brand's website and an expanding array of other vendors,
Lemonhead.LA
also gives you the opportunity to create your own custom shade online. I received a little sneak peek at their headquarters to see what goes into making the custom creations and even got to mix my own glitter. Let's take a BTS look at what it's like to create custom glitter.
Image via Imaxtree
Cover Image via Imaxtree
Photo 2/4
About Lemonhead.LA glitter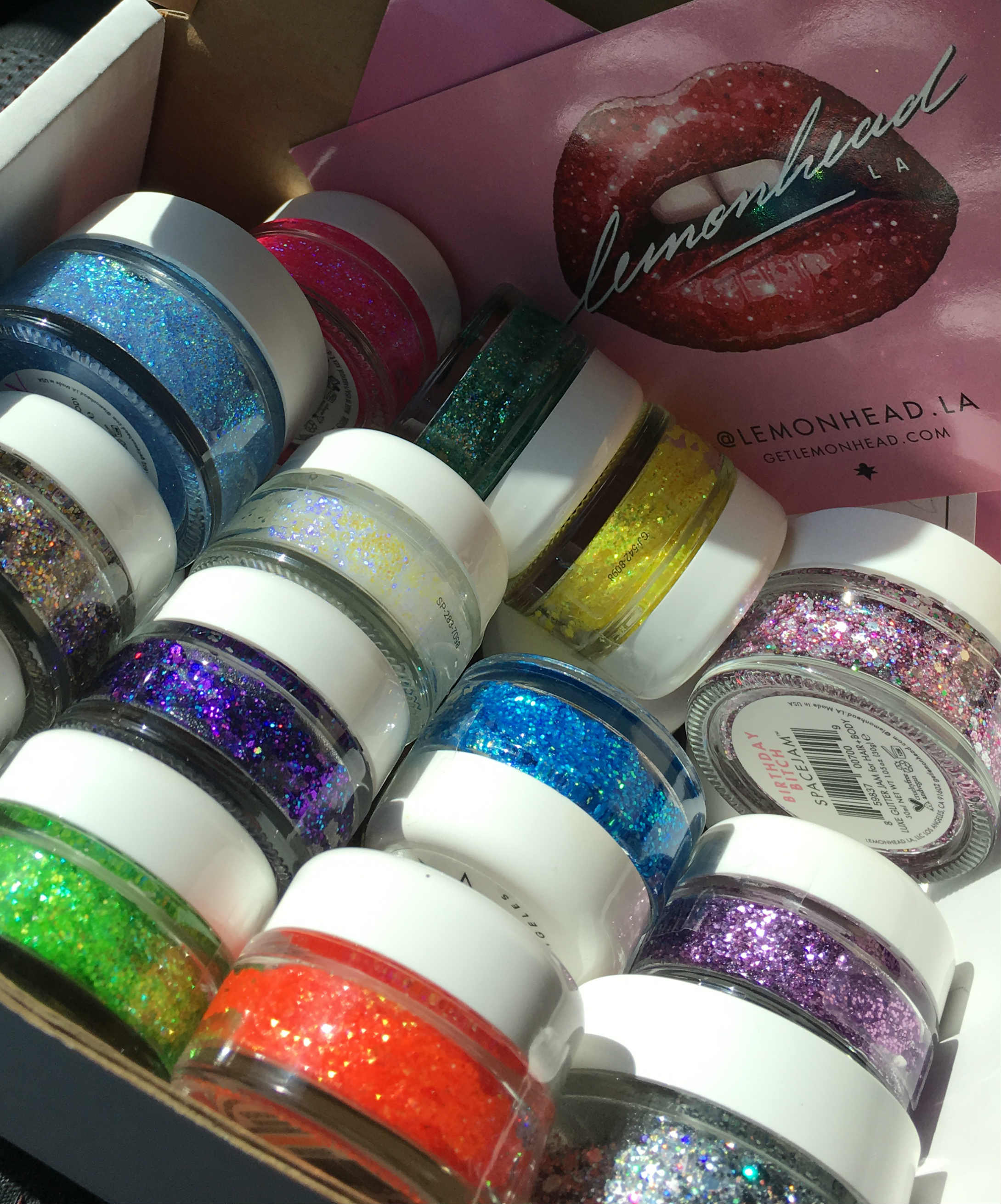 Lemonhead offers three unique product formulas.
Spacepaste
is a metallic glitter concentrate that received notoriety for gracing Queen Bey's lids at Coachella.
Spacejam
is a mix of chunky and fine glitter that comes in different sizes and shapes and is suspended in a luxe balm. Finally,
Glowjam
is a UV-reactive glitter line that is great for music festivals and, you guessed it, Halloween. All of the formulas have been recently (slightly) revamped and are ultra-longwearing, have zero fallout and a nifty new lemon scent. The brand also likes to come out with limited edition products that benefit charity — currently, $5 of every jar of
Reigning Men
goes to benefit GLAAD.
Image courtesy Hannah Savin
Photo 3/4
Creating my custom glitter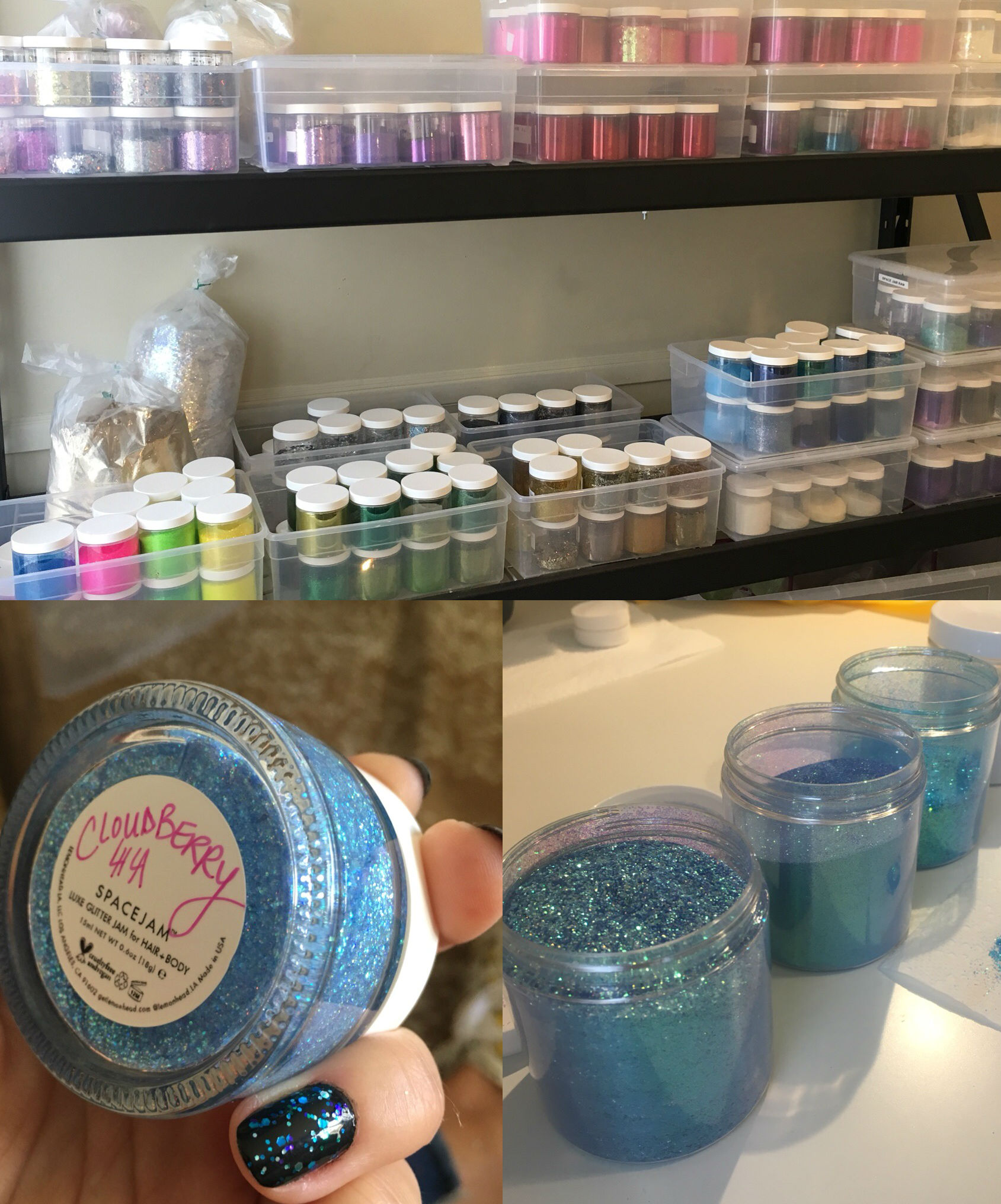 When I arrived at headquarters, I met CEO Megan Dugan and Brand Manager, Alice Radu, who showed me all of the existing (cheekily-named) glitters and let me swatch to my heart's content. We then discussed some of my favorite colors and concepts that I wanted to use to create my custom shade.
Next, we entered a room with floor-to-ceiling jars of the different glitters in their virgin state. With a palette knife, they set to mixing up a pretty, iridescent periwinkle concoction for me. We tested it several times in the gel base and tweaked the color until we were all extremely pleased with the mermaid-meets-unicorn shade. The base and glitter were then mixed and elegantly squirted into my jar (think glitter soft-serve). I was asked to come up with a name for my creation and the two words that came to mind were cloud and blueberry — so I decided to call it "Cloudberry."
Image courtesy Hannah Savin
Photo 4/4
Creating your own custom glitter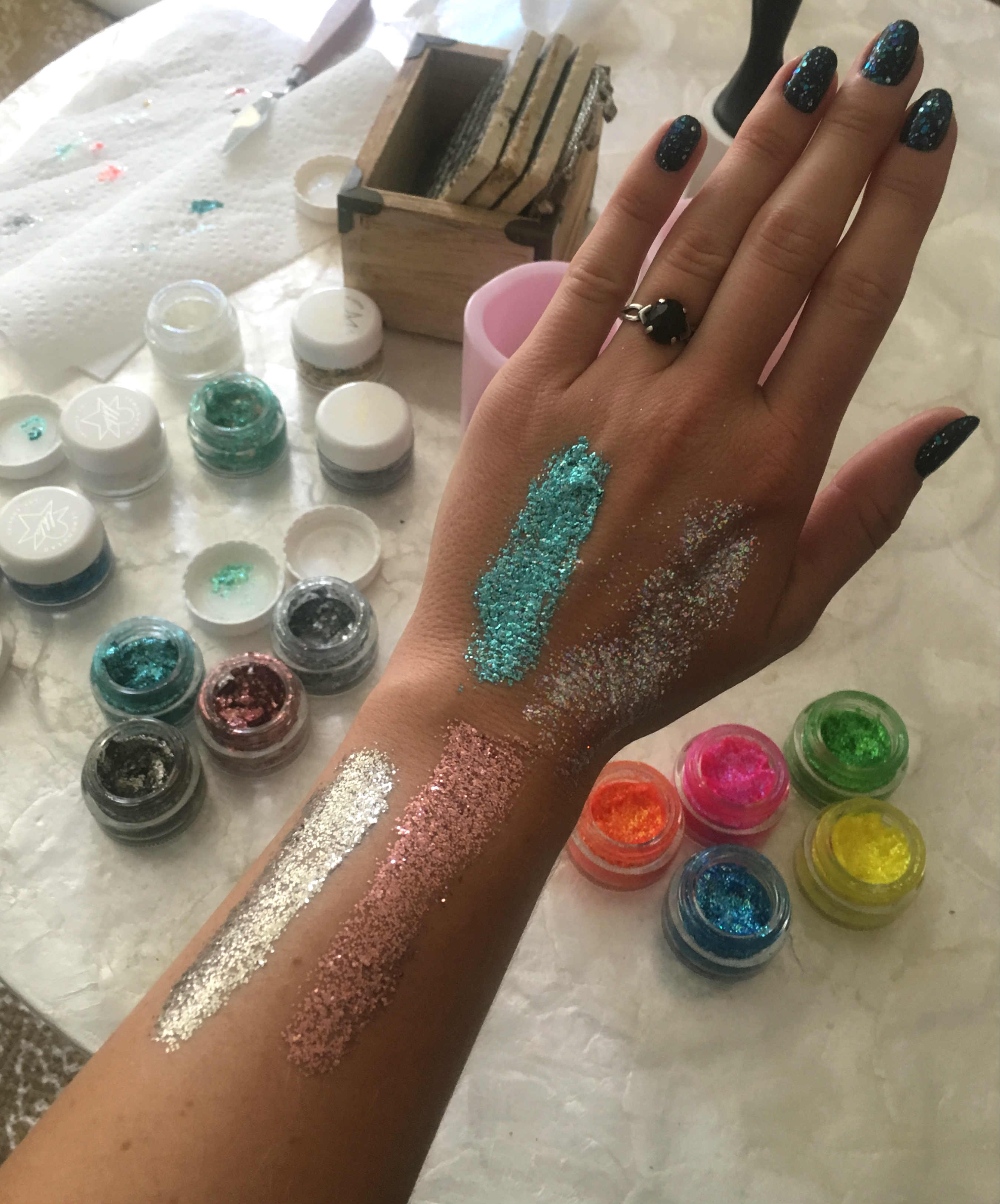 You can get a similar experience by visiting
getlemonhead.com
. You'll be asked to send over a Pinterest mood board, some inspo photos and a detailed description of what your custom creation will look like. Lemonhead's designers will work with you to achieve the perfect glitter specimen and ship it to you around two weeks later. The cost for a one-ounce jar is $50 or three for $100. So get to ordering ASAP to create all of your sparkly Halloween looks just in time for the everyone's favorite holiday.
Image courtesy Hannah Savin