Photo 1/8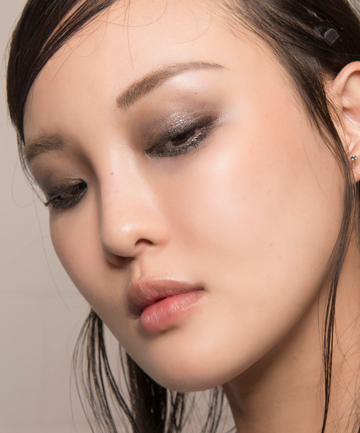 There's a fine line between wearing glitter in a cool way and looking like a clown. One wrong turn and you can look more flashy than romantic. To be honest, we shunned glitter and categorized it as a look only for teens but when Pat McGrath's glitter lip kit hit the scene a few years ago, we had an instant change of heart. Soon after, we saw glitter popping up on runways all over the world and the verdict was clear: glitter was no longer just for kids. We wanted in instantly.
But there's a proper way to wear glitter. Less is ALWAYS more and don't be afraid to step out of the box and try varying finishes, colors and levels of shine.
Ready to play? Arm yourself with these tips when wearing the glitter trend so you stand out for all the right reasons.
Image via Imaxtree
Photo 2/8
1. A Pop of Gold Anywhere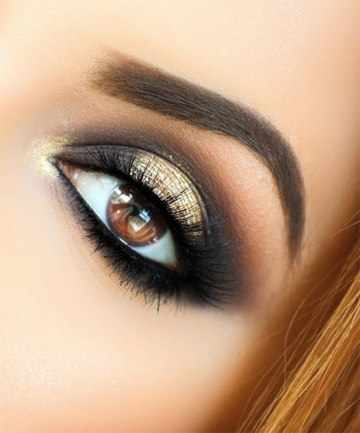 The key to wearing glitter is to wear it minimally wherever you decide to place it. We love that
@_bylabella
's look is so subtle you can't tell she's wearing any glitter. To create this look, this Instagrammer used a hint of Jouer Cosmetics's Ultra Foil Shimmer Shadows (Skinny Dip), $40, in the center of her lids and in the corners of her eye. Gorgeous!
Image via @_bylabella
Photo 3/8
2. Get Loose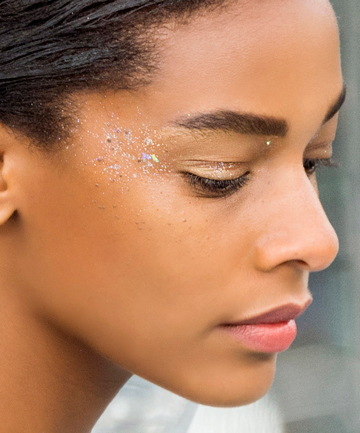 Loose glitter can be intimidating. You're constantly worried that it might flake or fall off, or that you're wearing too much. But wearing a hint of loose glitter along your cheekbone or in the corners of your eyes is perfect for almost any look. We like
Make Up For Ever Glitters
, $15, because a little goes a long way. Just apply any primer and pat on the skin with a wet brush for a long-lasting effect.
Image via Imaxtree
Photo 4/8
3. Go Neon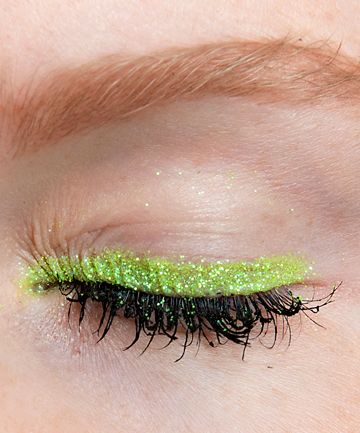 Yes, of course you can wear neon glitter. Just make sure the rest of your makeup is neutral and less attention-grabbing.
Image via Imaxtree
Photo 5/8
4. Try It on Eyelashes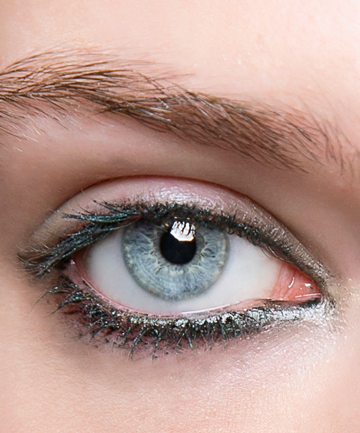 Wearing glitter on your lashes from root to tip can be bold, unexpected and downright beautiful. For intense, super shiny lash color with length, volume and curl, use a mascara with small flecks of glitter like
Yves Saint Laurent Vinyl Couture
, $29. For an even greater impact, opt for larger glitter pieces. First apply primer, then add glittered eyeshadow like
Stila's Glitter & Glow Liquid Eye Shadow
, $24.
Image via Imaxtree