Photo 1/4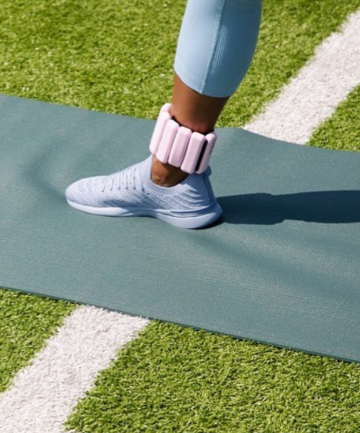 Though gyms and fitness studios are beginning to reopen, many people don't feel comfortable returning to a shared gym environment just quite yet.
Thankfully, there are
tons of at-home workout options
to explore — and lots of
fun indoor workout equipment
to try too! For example? Ankle weights are becoming an increasingly popular way to stay fit, thanks to their versatility and price-point (because not everyone can shell out for a Peloton).
And yes, you've probably seen a lot of ankle weights on Insta (perhaps most virally
the trendy Bala Bangles
)... but how do you actually use them? And what are some of the benefits? We tapped personal trainers to explain all the ins and outs of the new exercise trend.
Image via @bala
Photo 2/4
What Are Ankle Weights?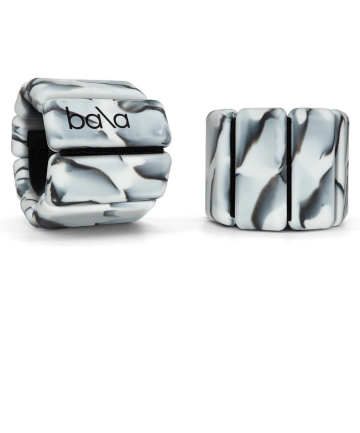 Ankle weights might seem intimidating, but certified personal trainer
Hannah Daugherty, CPT-NASM, ACE
, says they're super intuitive and easy to use.
"The weight is sewn or folded into the material (neoprene and Velcro) on the straps, making it easy to add a bit of resistance to exercises," Daugherty adds. "Most ankle weights start as low as one pound each, and some even go upwards of twenty pounds each."
Like hand-held weights help strengthen our arms, personal trainer and nutritionist
Jamie Hickey
, says that ankle weights are very useful in engaging the leg muscles — especially the glutes!
Another use for ankle weights? "Ankle weights can be useful in a physical therapy setting, especially if you're suffering from injured (or weak) hamstrings and knee issues," explains Hickey.
Buy now
Photo 3/4
How Do I Use Ankle Weights?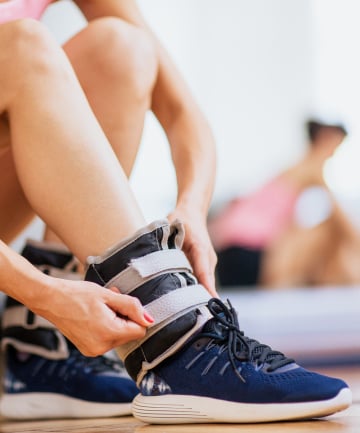 Although there aren't any ankle weight-specific exercises available at this time, Hickey says these weights can be used to add a bit of resistance to your workouts.
"The best thing about ankle weights is that you don't need to change anything about the way you are already working out," he says. "What they do is simply add a little bit of resistance to your exercises, without you having to worry about holding (or switching out) weights." Ankle weights can also be incorporated into any #WFH lifestyle, according to personal trainer
Grady Bridges
: "Since ankle weights are soft weights that function like a thick ankle bracelet, you can definitely wear them under loose-fitting sweat pants, or around the house all day," he explains.
There are a lot of potential benefits, too. For example, a 2016 study published in the
Journal of Taibah University Medical Sciences
revealed that ankle-wrist weight training can reduce the risk of cardiovascular diseases over time. Study participants experienced overall improvement in waist circumference, waist-to-hip ratio, body fat percentage, and skeletal muscle percentage.
Image via Astarot/Getty
Photo 4/4
Are There Any Downsides to Ankle Weights?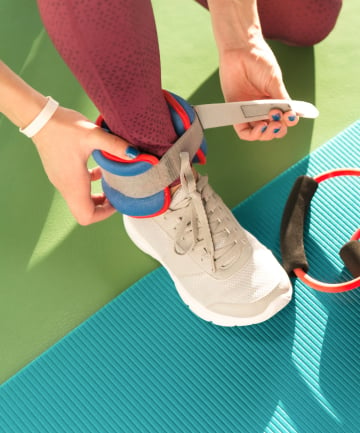 "Ankle weights can place unnecessary stress onto the joints of the lower legs, and can cause imbalances (and/or muscle strains), if used while walking and/or running," warns Daughterty. "This is due to the fact that the added weight can change your gait, which can throw off normal movements, and cause pain and injury."
So what's a person to do? "Alternating exercises, and using ankle weights sporadically, can help you avoid these issues, while still strengthening your lower body at the same time," she adds.
Image via Mariakray/Getty