16 More Beauty Myths -- Busted!
We dug up the facts on everything from fighting cellulite to getting a "safe" tan
Beauty info gets passed through the generations but is some of it urban legend? See if you can determine what's myth and what's not.
Question 1 of 15
If you're losing collagen in your skin, you can add it back with a cream.
Your Results
The correct answer: False
There is no way that using a collagen cream can replace the collagen in your skin -- though many cosmetic companies would like us to believe otherwise. Collagen, a protein found in the deep layers of the skin, gives babies' cheeks that plump, pillow-y volume. It's the key to firm, youthful skin but topically applied collagen molecules are just too large to penetrate the skin's surface, explains Brentwood, Calif.-based cosmetic dermatologist Dr. Jessica Wu. Since our cells become less adept at producing collagen with age, protect what you've got by avoiding all collagen "degraders" like the sun's rays, cigarette smoke (even secondhand), pollution and stress. Wu also suggests considering collagen-stimulating treatments like non-ablative lasers, derm-administered chemical peels, Retin-A, prescription-level AHAs (over 30 percent) or Restylane injections (which offer an immediate volume boost and, research shows, stimulate your own collagen production over time).
Next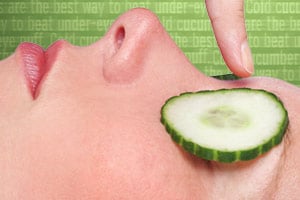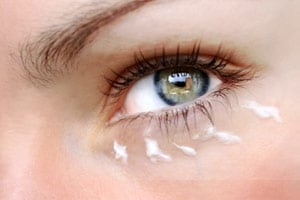 -->