Health & beauty
Sherri Shepherd on How to Own a Room and Take No Prisoners
Our favorite funny woman talks wigs, signature scents and why you need Spanx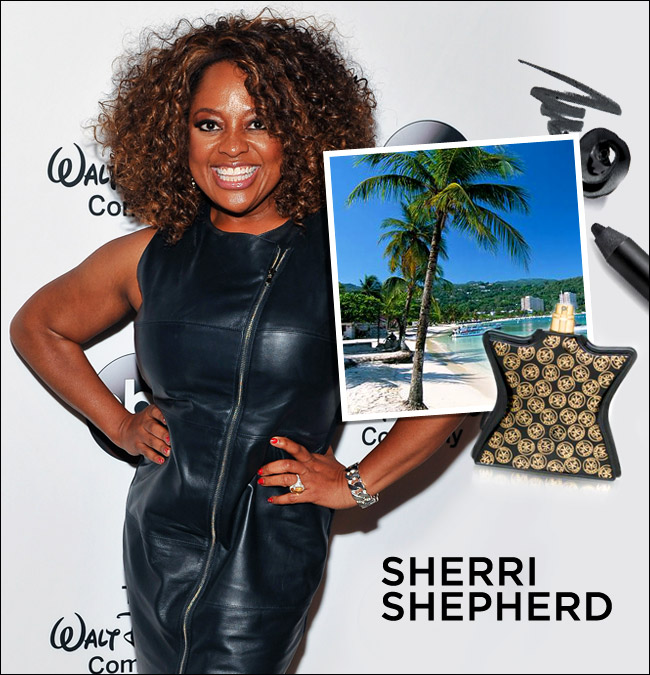 Sherri Shepherd kept us cracking up as a host on morning talk show "The View," but these days she has a little extra on her plate. As author of "Plan D: How to Lose Weight and Beat Diabetes (Even If You Don't Have It)" and creator of the wig line LUXHAIR™, Shepherd is constantly on the go. (Plus, in case you haven't realized it, she always looks fabulous.) We spoke with her to get the inside scoop on the beauty secrets she swears by and how she gets gorgeous every time.
RELATED LINKS:
Are You Committing These Fashion Crimes at Work?
Julie Bowen Can't Figure Out Eyelash Curlers, Either
Maria Sharapova Really Loves Sunscreen
1) Total Beauty:
What's your current shoe obsession?
Sherri Shepherd:
I bought a pair of fuchsia-colored pumps with a bow. I can wear any heel height as long as it has a platform.
2) TB:
Name two things every woman should have as a summer staple or as part of their summer wardrobe?
SS:
A Spanx-type tank top and a cute hat for those bad hair days.
3) TB:
What's the beauty ritual you never skip?
SS:
Washing the makeup off my face, otherwise the makeup seeps into your pores. You may not see the damage now, but check yourself in a year -- you'll look like some old cougar!
4) TB:
What is your favorite hairstyle of all time?
SS:
I love my
soft curl wig
from LUXHAIR™ NOW™ by Sherri Shepherd™. When I wear it I feel very Whitney Houston. That's what I love about wearing wigs and hairpieces. You can channel your style icon and easily get their look.
5) TB:
Tell us your signature scent.
SS:
Bond No. 9 Wall Street
. I feel confident, and walk into a room asking no questions and taking no prisoners when I wear it.
6) TB:
What did you want to be when you were a child?
SS:
I wanted to be a veterinarian because I love dogs. I have two, a 100-pound Labrador and a 120-pound Italian mastiff.
7) TB:
How many beauty products do you wear daily?
SS:
Five -- foundation, lip liner, lip gloss, my Diana Ross eyelashes and eyeliner. That all makes the world go round.
8) TB:
Tell us a positive mantra you live by.
SS:
Run toward the very thing you fear. It's pretty awesome on the other side.
9) TB:
Where is the most inspiring place you've ever traveled to and why?
SS:
I love, love, love Jamaica. Everything moves so slowly; it forces you to sit down, take a deep breath and dream.
10) TB:
What's the funniest thing your 9-year-old son, Jeffrey has said to you?
SS:
Jeffrey is on the track team now, so whenever he has a track meet he says, "Mommy, you are not the boss of me anymore, the coaches are ... ok?" Or whenever I get mad and am disciplining him he says, "Mommy, I don't like it when you move your neck like that." I tell him, "It's a black woman thang. Get used to it, because you'll be dealing with it for the rest of your life, boy!"


more stories