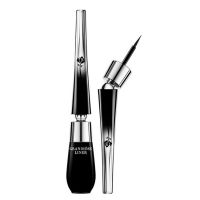 Lancome Grandiose Bendable Liquid Eyeliner
Goes on Very Light and Bottle Gets Used Up Quickly

My title just about says it all. I've given up on Lancome's art liners and will not try this product again either. I have it in the purple shade. I haven't really used the bendable brush. I can do liquid without that. But my Wet 'n Wild liquid goes on darker, better looking and is lasting longer than this expensive product. Get that instead.

Back
to top