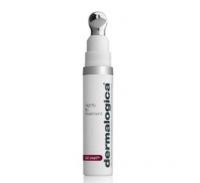 Dermalogica Nightly Lip Treatment
Plumps the Pout

I was actually really pleasantly surprised by how well this worked. Usually when I wake up in the mornings my lips are already a little pouty (what is it about mornings and waking up puffy?), but I've noticed the last week they've got a little extra va-va-voom. I've found myself doing double takes at my lips throughout the day because they look fuller and poutier. Then I remembered I had been using this treatment for two weeks. It's definitely paying off.

Keeps lips hydrated

I have seen a noticeable difference in the hydration and plumpness of my lips. It's hard enough to protect your lips in the colder months but this nightly treatment has smoothed away dead skin and leaves my lips looking refreshed in the morning. The consistency is a little different than other lip products with a more lotion like texture but I like the feel and neutrality of the scent.

Back
to top