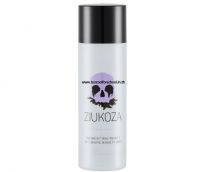 Too Cool for School Za Zuikoza Lip & Eye Makeup Remover
Incredible Makeup Remover

Too Cool for School just keeps hitting the nail on the head with all their wonderful products. I loved this eye makeup remover. It removed my stubborn, waterproof mascara with just a couple swipes, and it felt so soothing on my eyes. There was no burning or irritation to my sensitive eyes, which is amazing. In fact, the makeup remover seemed to hydrate my eye area without feeling like I just slathered on a bunch of oil. Love this, and highly recommend.

Back
to top