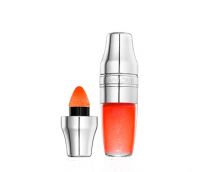 Lancome Juicy Shaker
Didn't Live Up to the Hype

I wanted to love this, but in the end I feel like this product is better in theory than execution. The colors are flattering. However, the pigment fades incredibly quickly, I wasn't crazy about the vanilla taste, and I didn't love the sponge applicator either. Also the shaking part felt like a gimmick. Just give me pigment!

Gorgeous but not long-lasting

This is another product that I'm torn by. It looks gorgeous on. The colors are flattering and make lips look kissable. But it doesn't stay on very long (maybe all lip oils are like this). Mine has a berry flavor that I don't mind. I'm also not a fan of the sponge applicator. It's not a dealbreaker, but I hate the sensation of it on my lips.

Back
to top