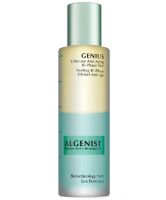 Algenist Genius Ultimate Anti-Aging Bi-Phase Peel
Awesome skin-brightening peel for sensitive skin

This is actually a genius product, IMO. I love that it doesn't irritate or tingle at all, like the Korres one does, and actually nourishes skin with oil at the same time to counteract the usual drying effects of a peel. That said, I do think the Korres made my skin a smidge brighter. But if my skin gets too irritated to handle it, I will happily use this in its place. My only gripe is that it's to...read moreugh to get out of the bottle and I wasn't entirely sure how much I should be putting on the pads. But love that it's gentle enough to use 3 times/week.

Back
to top