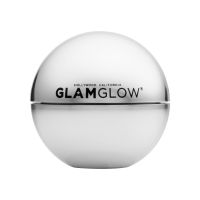 GlamGlow Poutmud Fizzy Lip Exfoliating Treatment
Minty Fresh

Nice minty flavor and the small granules seemed to make this effective. The container was cute, but too large to stash in a pocket.

Too much exfoliation for me

I enjoyed the minty, tingly sensation of this lip exfoliator; however the grain of the scrub was a bit too much for me. It certainly did what it said in terms of exfoliating my lips, however the second I rinsed the product off my lips felt extremely tight and dry. Had I not slathered them in vasoline immediately after, I feel I would be met with severely dry, cracked lips the next morning.

Back
to top