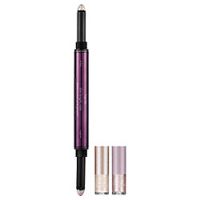 Tarte The Bright Side Double-Ended Eye Brightener
Would Purchase Again

I bought this product on a random shopping trip. I generally do research on many of my beauty products nowadays but, I bought this on a sporadic shopping trip to Ulta. I do like this eye brightener a lot, the colors are beautiful my only take back is that it gets a little creased underneath my eyes, which is in issue that I have all the time. Its worth the money if you want a quick eye highlighter without using a brush and eyeshadow or highlighter, plus it has a night side and day side.

Back
to top