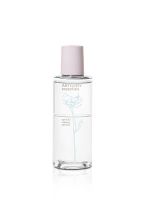 ARTISTRY Essentials Eye & Lip Makeup Remover
Gentle but Inconvenient

I admit this remover is quite gentle especially on a person who has very sensitive skin but let's be honest. You have to shake something to mix the oil and liquid? Really? In this day and age with makeup remover wipes, I can only laugh now at the person who sold me this item. What a joke. And for something that is supposed to remove lipstick, the taste is terrible, just terrible. If you don't mind shaking the product and using a cotton ball, then fine. Otherwise, I say no.

Artistry Eye & Lip Makeup Remover

I absolutely LOVE this eye and lip makeup remover! I've tried some other brands but this is by far the best!! It removes all eye and lip makeup very easily, it's gentle, and it doesn't leave you rubbing at it for a long time. I use this all the time and it lasts for weeks!

Best Makeup Remover EVER!

This is by far the best eye and lip makeup remover out there. It's very gentle and removes ALL eye makeup easily. I use this daily and swear by this product and feel every woman should have this as a staple in her daily skin care routine.

Back
to top