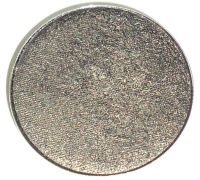 Coastal Scents Hot Pot Shadows
As low as
Shadows are amazing, want a good deal and vibrant colors? Buy the Creative Me Palette with 12 hot pots!

If you're very close to purchasing the $49 Urban Decay Electric Palette I would suggest holding off and trying the Coastal Scents Creative Me 1 Palette which is only $14.95. The Creative Me 1 Palette consists of 12 very bright colored shadows, ranging from yellows, greens, blues, and purples. I wont call this an exact dupe of the Urban Decay Electric Palette but if you're in the market for bright...read more shadows this could be a great alternative. Some of you may think these are way too bright but there are so many beautiful ways you can wear very bright shadows. You can do bright eyeliners with these shadows, on the bottom lash line, on the inner corner, all of which can add a fun yet subtle look to your eye-makeup! I personally do not wear these alone as just shadows except during a fun party or occasion like Halloween, just because they are so bright and not quite appropriate for my every day job (but on the weekends or when I'm having fun I'm all about these babies!!) All the colors are very pigmented and the swatches below are literally from one swipe of product. In terms of longevity, these shadows do last all day including their vibrancy, as long as you use a primer, which I recommend anyways with any shadows. Some of the colors are a little bit powdery but that is the results of such high pigmentation. They are easy to work with, easy to blend, easy to apply, I truly do like this palette and it is pretty fun to play with! This palette is already a pretty awesome deal at only $14.95 because if you purchase each shadow individually (which each retails for $1.95) you would spend over $23 just on the shadows alone. I purchased this palette when it was on sale for $9.95 which is amazing, just keep checking their site for deals like this!

Bought the 252 Ultimate Eyeshadow Palette

First of all it's a pretty great bargain at $25 Plenty of colors to go around and most of the colors are very pigmented. This palette includes matte, shimmer and satin finishes. They are very organized and come in a matte plastic case for easy travel. Hot Pots- With this palette you can decide which colors you love and then buy those colors individually using the 252 Ultimate Palette, Hot Pot Refe...read morerence Guide. I think that's what I loved about Coastal scents the most. That they have palettes you can customize. Go to their site and find 252 Ultimate Eyeshadow Palette then below the description there is a link that takes you to a photo where the palette and all its swatches are displayed from there you can choose what you want to buy individually. With this option you can choose the size you want and the quantity. There is little to say bad about this product except for the bit of fallout and smaller pots but with a good primer I would suggest this to anyone that wants a starter kit.

Love Coastal Scents Shadows!

I ordered the 252 Ultimate Eyeshadow Palette from Coastal Scents and the eyeshadows are very pigmented and inexpensive. I love the range of colors and I wish I could get all of the hot pots. I received 4 hot pots in my mystery box and they are a good size for $2.00. I'd recommend this too anyone looking for a good quality eyeshadow for little money.

Back
to top