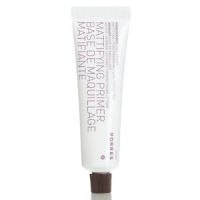 Korres Natural Products Korres Mattifying Pomegranate Face Primer
As low as
Not worth the price tag!

This was the first Korres product I tried, and I have to say, it really let me down. My hormones have been crazy since going off birth control and my face has been an oily mess. I decided to try this with hopes it'd help "mattify" my face and help decrease oil production. Boy was I wrong, all this did was pill up and make my oily face look worse! I put this on under my makeup, and my makeup...read more ended up looking splotchy and uneven all over. The product itself balls up once you try and rub anything over it, so it kinda defeats the purpose. I ended up washing all my makeup off and starting over with a different product I've been using. Safe to say, this one is going in the trash. It was a complete waste of money. I was expecting a product that actually works for that amount of money, I think it's somewhere close to $40! I wanted to like Korres products because they're natural which I like. But I will never be purchasing another Korres product if they're all like this one.

amazing primer!

I just love this brand, I use this primer with my korres wild rose foundation and I'm very happy with the results. my face looks flawless and I don't have problem with pimples.

Does what it says

I have super oily skin and I'm always on the search for a solution to the greasy midday face. Although this primer doesn't control the oil all day, it controls it the longest out of all the ones I've tried. I'm actually trying out one of the Korres Skincare kits for oily skin and the combination of the kit and the primer works wonders for me. The only thing I dislike about the primer is the price!...read more I believe the price is $33, but I guess you get what you pay for. I've heard people complain about it being tinted, but it really doesn't show it on your face.

Back
to top