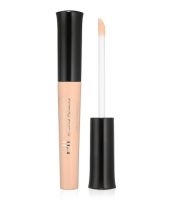 Okay Primer

This eyelid primer leaves a noticeable almost greasy shade on my eyelids after being applied, which I then take my fingers and blend it a bit. For the price, it's worth a try.

Very good.

I honestly can't say anything negative about this primer. I've used 2 other high end primers and one other lower end (around $6) and if I could have a life time supply of these, I would never use anything else. I can't believe that it's only a $1. I own 3 different shades of "Essentials Eyelid Primer" and love all three of them equally. If you are looking to buy just one of them, I would recommend "Sheer", because it just has a perfect, slightly satiny finish.

Review subject

I used this while waiting for my normal primer to come in the mail, and I was shocked at how good it was. I have to wear primer everyday, or my eye makeup melts off before noon. This actually helped my makeup last for about 8 hours. It was great quality for what I paid (which was $1.00).

Back
to top