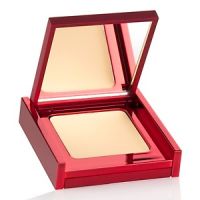 ybf Neutralizing Creme
As low as
Not for DRY SKIN at ALL!!

Ok.. I'm Eurasian so I have pink and yellow undertones, so the yellowish color didn't scare me. I got this with a whole kit and it came also with the powder. This creme is not for dry skin at all. It's very VERY drying and can flake on dry and even when my skin is normal. I suggest mixing this with a liquid foundation for coverage. It does help with under eye dark circles for those tired days, but...read more I can't use it anywhere else on my face. It does provide coverage if used under your foundation. For the price alone though, I'd say go with Bye Bye concealer from IT cosmetics. This is not worth the price and there are much better quality neutralizing creams/concealers out there. But this is better the the Neutralizing powder, which is absolutely HORRIBLE!!!

ybf neutralizing creme

A mazeballs!! I was skeptical of this product because it was so yellow. even though I knew to neutralize reds and blues and blemish spots yellow worked best, it just seemed too yellow. BOY, was I wrong. This product works straight away!! Immediately you see the difference when you apply it. Especially on your under eye darkness, you can see the magic happen. and the best part is no top off product...read more necessary-its only an option, not a necessity. Anything that covers on its own to me is truly fab, because the more you pile on the more product you see. You DO NOT need a concealor. It blends well with foundation, highlighters and bronzers. Perfect for photo shoots and everyday wear. I highly recommend this product!

Back
to top