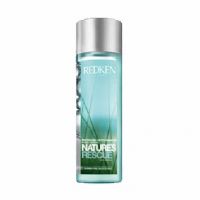 Men love it

My dad has been using the same shampoo for years - head & shoulders. But he likes routine. Despite his fear of change, I convinced him to try this shampoo. He was skeptical at first, but now he's found a permanent replacement! He said he likes how this shampoo leaves his hair totally clean without any lingering girl perfumes. He also likes the face that he doesn't need to use much of it at all to ...read moreget a nice full head of lather and that it rinses out super quickly. He was wondering if it would dry out his scalp, especially during the cold winter months, but so far so good. We have a keeper! Coming from my dad, that's quite a compliment.

Isn't Much Good to Say

Why, oh why did I buy this? I tried the free sample first, and liked it pretty well, as did my mom. But when we bought the full package of the shampoo, conditioner, and sea polish we were both let down. This shampoo left residue on my hair, dried it out severly(so bad I had to deep conditioner everyday for a week), Plus on top of that, it was expensive. I usually love Redken products! But NOT this one..at all.. The only good thing was that it smelled amazing :)

Very deep Clean!

As a professional cosmetologist i am constantly trying new products, this one was no different. This is a "detoxifying" shampoo which to me means clarifying, so it is going to deep clean and strip any impurities, which can leave your hair feeling dry. It is important to follow up with a very deep/heavy conditioner-which i did not personally feel like the natures rescue conditioner was.

Back
to top