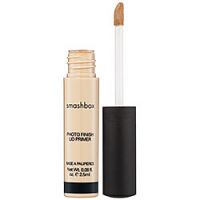 Eye primer

Not as good as Urban Decay.

Pretty Good Quality!

I know a good eye primer is key to having your eye makeup to go on smoothly, stay true to color, and keeps the makeup on the eyes! I used to think the Smashbox Photo Finish Lid Primer was the absolute best, but the Urban Decay eye primer is better!

I've had better

this does what it says I'll give it that but I found it to be a little too dark for my taste. It is creamy, thick and goes on alright, even though I had to really smooth it out. It holds eyeshadow and makes them pop but I wouldn't go out and buy this again. I'll stick with Too Faced for that. All and all I can't mark it down just because it didn't work the best for my skin tone, but I will for the fact I really had to smudge it to make it smooth.

Back
to top