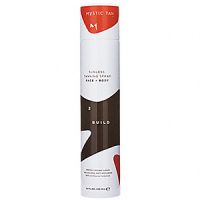 Mystic Tan Sunless Tanning Spray Face and Body
As low as
A great self tanning spray!

This Mystic tanner is awesome, costs a lot but awesome. The way the spray comes out is the most like an airbrush I have ever seen for a aerosal at home spray tan. It comes out lightly and like a mist and doesn't clog or anything. The color that I got was great. it doesn't get caught in my pores on my face at all and I do not personally notice any smell at all. I know everyone is different so some may but I don't smell anything. I just wish the price was cheaper.

Great for the face!

I love this tanning spray. It's the best application I've had (aside from going to the actual spray tan salon) for any at-home spray. It is a little pricey, but it's still a lot cheaper than going and getting it done professionally. It's so easy to use and I found that the colour went on very evenly, which made it look really natural. Plus it's easy to control exactly how much of the solution you ...read moreare using so you can build your tan to look more natural or more like you came back from an awesome tropical vacation! I haven't actually been able to find this in the stores in Canada but I did luck out and find it online at eBeauty, the Canadian beauty site. I was lucky because it ended up shipping for free, which was awesome considering that I was on the fence about buying it. This is a definitely recommendation for anyone who wants a natural and food-proof tan!

Back
to top