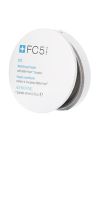 Arbonne FC5 Mattifying Powder
ingredients in arbonne mattifying powder?

Anyone know the ingredients in the Arbonne Mattifying Powder? I can't seem to find it on their website & need to make sure there is no mica or bismuth – am super allergic to those ingredients. My current fave for my insanely oily skin is the Mattify Cosmetics Ultra Powder, but it's a loose powder, so isn't very transportable. This looks great for touch-ups when you're on the move and are...read more not able to use loose powder but I need to know ingredients before I spend this much money on it.

Shine free all day!

I love this product. I use it under my foundation to control shine throughout the day. I keep one in my purse for long and/or hot days when I need a little touch up. Also helps control redness from rosacea, acne, etc.

Back
to top