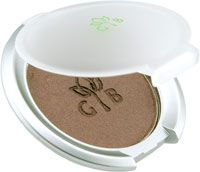 Garden Botanika Eye Shadow
As low as
:(

I've used one other Garden Botanika product before and liked it pretty well (though it was a body lotion, so completely different), so when I saw these at Ulta (thankfully it was the clearance section!) I thought for certain I'd like GB eye shadows too. Alas, no. Sigh. Can't quite put my finger on what is wrong with the formulation... Super dry going on, doesn't want to 'go' on a brush, foam a...read morepplicator or finger, so can't really get the product on me! I've tried applying the shadows wet, too. Not pigmented enough? Don't really know what the problem is. They're just not for me, I guess. And, I was disappointed with the colors, too. Every color I looked at was *not quite* what I was looking for. I just settled, thinking "well, at least these should be good - they are GB after all. All the way around, just not a good experience. They've been demoted to the junk make-up drawer of products I just wear around the house. I will not repurchase nor will I recommend Garden Botanika eye shadows.

Was really surprised.

I got the lightest color to be my natural color for my eyes in my kit and I was really surprised. I got it because it was on sale and just needed something in the meantime but it was pretty darn good. Because I'm really pale it's hard to find that filler color. It's actually really good at blending and correcting mistakes.

Back
to top