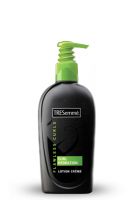 Nope

DIdn't like this one bit. It was sticky and left a weird white layer in my hair

Good product

One of the reasons why I really like this product is because it really moisturizes my curls. On the other hand, it doesn't provide a lot of hold. I would use this with another product to make your curls soft and have hold throughout the day. Overall a really good curl product.

Moist maybe but no hold

I have long thick wavy hair that requires some effort to get a good curl. I think this moisturized pretty well, but it barely defined my curls at all. So the label is pretty accurate, except about the 24 hour hold.

Back
to top