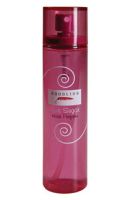 YUM

I wasn't too keen on this scent in the first place, but the more I smelled it on other people, the more I grew fond of it. This is awesome to spray in your hair. It reminds me of caramel or cotton candy. If you like sweet things, then try this or the toilette spray.

Love it!

Sexy an sweet smelling, got to give more hugs when you're wearing this one!

Sugar 'n spice; everything nice!

A coworker turned me on to this fragrance. It is absolutely yummy and I rarely (if at all) come across someone who doesn't like this fragrance. It reminds me of sweet cotton candy and even though it is a youthful fragrance, I wouldn't say it is "young." I am in my early thirties and love it. As a side note, I wasn't expecting the hair perfume to be as strong as it is and I ended up using it to spray my sheets before bedtime. Now I can have dreams of cotton candy!

Back
to top