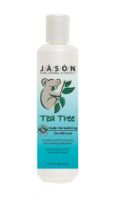 Not a fan of this

I really love a lot of products in this line, but this conditioner is not on that list. I'd recommend it more for a man than I would for a woman, as it simply doesn't moisturize enough if you have more than an inch of hair. .

Jason

Does wonders when you strengthen your hair w/this product.

great

comparable to other drug store brands, this is by far the one shampoo that makes my hair feels so clean. u can really feel it. i have been struggling with itchy scalp for years n i have tried EVRYTHING!!! i mean everything, so i was really excited to try this. it has been 2 weeks now n even tho my scalp still itches, its not as bad as b4. mayb i still need to use it more often to see n feel the results.

Back
to top