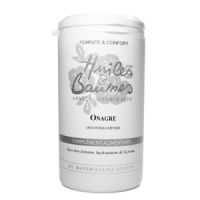 Huiles & Baumes Evening Primrose
As low as
Primrose wonder.

Love this product. It is so good for women. It helps to calm Hot Flashes too! A must for all ladies.

Hooray for Primrose oil!

in any form this oil is great taken internally for your health and skin. It contains essential fatty acids, that help you lose weight too! This even helped my mood swings around that time of the month. As far as supplements go, i also recommend CLA, Borage oil, flaxseed oil, dandelion root, milk thistle, and chromium. Healthy body = healthy skin. You can find primrose oil capsules for much less at your drugstore or healthfood store.

Back
to top