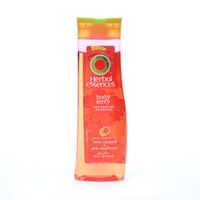 2in1's are the WORST..........

My family has gone through every formula offered by Herbal Essences. We run into the same problem every time...build up. The first 2 or 3 times the shampoos and conditioners worked great and then they starting building up and giving all 4 of us (2 adults, 2 teenagers) oily roots, flakes, and frizzy ends. I know a lot of people love Herbal Essences but we don't anymore based on experience.

Pretty nice!

I have thick hair, but love a little bit of extra lift at the roots, so I was attracted to this shampoo. I had a terrible experience with Aussie's Aussome Volume, so I was leery, but I found this worked well. I have dark color-treated hair, so I can easily spot buildup, and this left none. It also left my hair easy to comb (no mean feat) a and peppy at the roots. We all know Herbal Essences shampoos smell wonderful, too! I would recommend this.

Will not buy again

I love most of Herbal Essences Shampoos and Conditioners. But this really dried my hair out. I even had to use detangler on it and it was still tangling and dry. It smelled good though. lol No, the product didn't do it for me. Good value though.

Back
to top