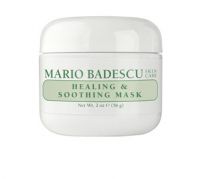 Try it!!

This product has proven to be a life-saver the past few times I've used it. This does leave what feels like a sticky weird film after, which freaked me out and made me want to wash it off the first couple times I used it. But don't wash it off!! My skin is very sensitive and prone to break out, and this did not break me out. On the contrary! When used at night, and simply rinsed off with a wash cl...read moreoth, in the morning my skin looks drastically calmer - less red and less bumps. So much more evenly toned and smoother. Plus, my skin seems not to produce as much oil over night after using it. I really find this stuff to be amazing. My skin had been irritated a few nights ago, and seemed to be getting worse, until I used this stuff and.. presto. The next morning it was all going away. This truly does what it says. Try it! Don't be afraid.

It improved my post-acne scars

I recently had a nasty outbreak of cystic acne on my chin. I was a bit over-aggressive with the drying products, leaving me with a nasty red patch of rough, dry skin that looked almost like a scab. I used this mask as a spot treatment, and I saw an improvement right away. I still have some redness, but the scaly, dry skin is gone, and my face looks much better than before. This is a wonderful ...read moreproduct to counteract the effects that aggressive acne medications can have on your face. I highly recommend it.

Calmed irritated skin

I started using a retin-a topical treatment which left my skin raw and red. I used this mask once a week and felt immediate relief. Calmed all of the dry and red portions and halepd hydrate skin.

Back
to top