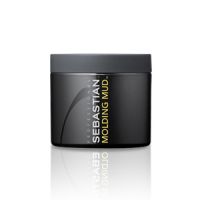 seems i'm the odd man out here

I am a little hard on styling products because I used to have punky short hair and now I have thick waves and curls... but this one just didn't work for me. It smells great and works great at first, but it just doesn't have the oomph to stand up to my thick, coarse, always-moving hair. throughout the day it eventually caved and just turned into excess product buildup and moisture.

for stray hairs

This product is perfect for those wild hairs especially after a blow out. When I get my hair straightened "molding mud" holds down my strays. Its great. There is a secret about molding mud too. I had a manicure and pedicure done one time where she put molding mud on my heels and dry spots while she was working on me. She wiped it off but she said she used it as a conditioner for the skin.

and yet something else..............

this product works great to get culy hair smooth. put it on when hair is damp&blowdry straight.

Back
to top