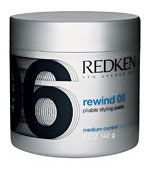 not for my hair!!

I have shoulder length dry frizzy wavy hair, and this product is NOT FOR ME. I'm not saying it's a bad product, but it is not made for my hair. It would be better suited for ear length and shorter styles. It gives hold, light shine and definition. A little goes a long way, so start with just a dab and work your way up from there. Use it just on ends (it's kind of goopy!) and play around with it. I...read moref you apply it in the AM, you should be able to mold and change it up in the evening. That is the point of the product. From the looks of it, this is what Kate Gosselin (from Jon & Kate Plus 8) uses! ;)

It is lightweight and pliable.

As the name 'pliable' suggests this product is flexible, ie: it doesn't have a very strong hold. If you are looking for something lightweight just to make your hair a bit piecey then this is for you.

it's good

i bought this product when i had shoulder length hair and my hair was very choppy. it gave me some waves. I now have a pixie hair cut and this is one of my several products that i use. It's not my favorite but i tend to use this product more in the summer when i do not blow dry my hair. I put on a little bit of this and let it air dry and makes my hair piecy and some texture. It's very lightweight and does not have a lot of control. Smell is very nice.

Back
to top