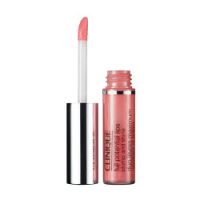 I looove it!

The Extra Apricot color is fantastic, and looks great. The only problem is it's a little tacky, but it does stay on nicely. One of my favorites, because of the great color, decent length of wear.

Too sticky

I'm not a gloss fan either, and this is very shiny. Plumps pretty well, but my lips stick together. Its gooey. Can't kiss anyone thats for sure.

Clinique Full Potential Lips Plump and Shine

I have a love hate relationship going on. Love the color. Don't like the stickiness. Wears off easily and even then my lips were sticky feeling.

Back
to top