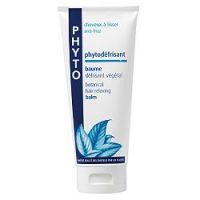 don't know what the fuss is about

I don't know what all the fuss is about this product. I have shoulder length naturally curly hair and this balm did nothing for me. I thought it was thick and sticky. It did nothing to reduce frizz. I would not use again.

Disappointing

I wish I had the great results others are having, but it doesn't seem to work for me. I think there are some products that work for some and don't for others, and this is one of them. I will continue my quest to find a great anti-frizz balm.

Makes fine hair super soft!!!

When I got this product as a sample, I was convinced it was useless for me. I have fine hair which isn't particularly prone to frizz. So I was all, "What do I need a hair relaxant for?" Based on past reviews of other people with fine hair, I decided to give it a try. And WOW! I did not realize my hair could be SO SOFT!!! I was amazed! I mean, I use conditioner and leave in conditioner most days an...read mored I have never had such soft hair before! It was really cool! I would say it also kept my hair from being frizzy pretty well. Like I said, frizz has never been a primary concern, but it definitely kept my hair from getting static-y in dry Colorado. It says on the package to use on towel-dried hair, and that's exactly what I did! I can see this product making your hair greasy if it's like mine and you use it on dry hair. So be aware of that. I didn't give it 10 stars because I don't see the product as being a "life-saver" by any means, more of just a luxury. It's also pretty expensive, but since you don't use much at a time, it lasts a while. :) Hope this helps!

Back
to top