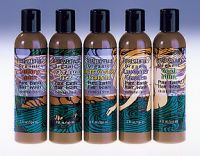 terressentials hair wash

EXCELLENT! The website is very informative. The product gave my hair immediate results. Downfall is that the last bits of product are hard to get out . Overall good product.

OMG!!!

I've been using the product for 4 months and I love the, now my hair loves the lemon one the most. It shines, loosen my tight coils and defines my ends. I tried the lavender, my hair likes that one too. But it loves the lemon the best

Awesome product!

My hair has been dull and lifeless for years and after doing the detox with this hair wash and using it daily my hair is finally shiny, has body, and feels so soft....for the first time in my life! I love this stuff. I bought it from www.nothingnaughtynaturals.com who are apparently sell in Western Canada. I use lots of their other products too and love them all.

Back
to top