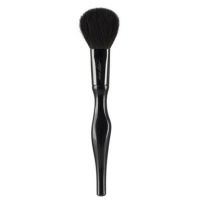 Great brush!!!

Was looking for a round brush head to apply blush to the apples of my cheeks without it having a flat side like other blush brush I have found. This brush is super soft and high quality. It doesn't shed easily and gets the job done by blending my blushes beautifully and looking natural since the bristles are not too dense so I can get the right amount on my brush every time.

Great Brush

This is another great brush from Sonia Kashuk. The brush is very soft and the right size for blush application. The bristles are a bit more spread out so this is better for pressed blush and does not work well with mineral blush. Overall, a very well made product.

Love their brush sets!

This brush is amazing, in fact I love all their brushes! I recommend getting a brush set because you'll get more for your bucks! It's been about a year since I've been using the Sonia Kashuk Proudly Pink Brush Set and by far it's one of the best sets of brushes I've ever used. The set includes: Powder/Blusher brush, Synthetic concealer brush, Eye shadow brush, Crease brush and Synthetic bent eye...read more liner brush. Plus a silver carrying case. This set retails for $14.99 which is an amazing deal considering the high quality of these brushes. The bristles on the brushes are so soft (perfect for the most gentle skin) yet durable and thick enough to pack on enough product to achieve a beautiful flawless application. These brushes are made up of all natural 100% cruelty-free hair: Powder/blusher brush is goat, Synthetic Concealer brush is nylon, Eyeshadow brush is pony/goat, Crease brush is pony/goat, and Synthetic Bent Eye brush is nylon. The brushes are perfectly sized, they are a tiny bit smaller than regular brushes but I love that because they are so travel friendly! They are also very easy to clean and within the year that I've used them they've maintained their color, no fading, and no shedding whatsoever! In addition the packaging is super adorable, who doesn't love pink brushes?

Back
to top