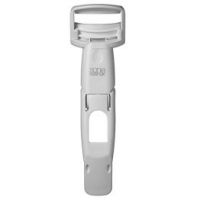 Sonia

good tool

Love it. (:

I have tried a lot of eyelash curlers. But this seems to be the best. It gives a nice curl and it doesn't hurt. ;) my lashes last all day and don't die down especially with all the mascara I use. Its really easy to clean,too! The only thing is. I broke the thing that made the curler close. And its $10, which for me. Is pricy. But worth it.

good tool, great size.

I love mine, but i can't find it! I usually put mine somewhere, and then find it later, but i can't find mine now. A well, the Eyelash Curler is awesome!!! It curls my eyelashes with out difficulty, and the size is cute!

Back
to top