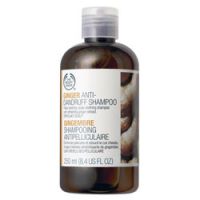 Not your typical anti-dandruff shampoo!

I purchased this shampoo when I got sick of always using Head & Shoulders. I found that this also helps control my dandruff and it smells fantastic.

Banishes dandruff!

This shampoo is the ONLY shampoo that works for my husband's dandruff and scaly scalp. After using countless other salon and drugstore brands, this is the only one he will use EVER. It's a great price and excellent quality, doesn't hurt the wallet and the scent is a nice benefit to something that actually works!

Seborrheic dermatitis

Shampoo does NOT help if one has Seborrheic dermatitis.

Back
to top