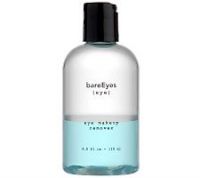 OUCH!!!!

This burned my eyes SO bad...removed my makeup, however, that could have been all the water I had to use to flush my eyes lol

Effective, but at a cost to your eyes

I'm a loyal BE user, but I have to admit that I don't care for BE's bareEyes eye makeup remover. It does its job, but stings my eyes. Judging by the other reviews on here, I'm not the only one. The first time I tried the remover, I thought I had gotten a bad bottle. Therefore, I tried to give it another chance. Unfortunately the same thing happened! I'm going to stick to my old favorite, Lancome's bi-facil eye makeup remover. It's much better!

Works great but burns my eyes!

Love BE products and thought this would be great too! It works wonderfully but it burns my eyes! I am almost done with the bottle but I am going to try the Lancome like some others have mentioned! It just isn't worth having your eyes watery and burning and stinging!

Back
to top